Technology and laws are changing. Are your compliance procedures keeping up?
This 45-minute webinar covers best TCPA and Do Not Call compliance practices to mitigate legal risk, as well as hot topics including: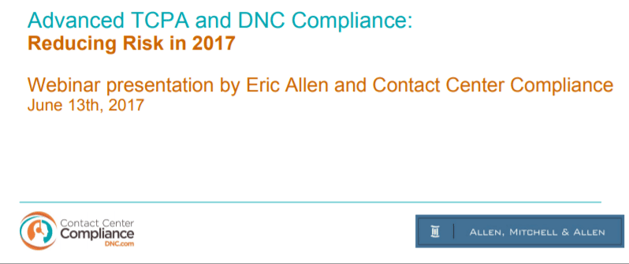 Selecting the Right Data in 2017
Review of the FTC's new avatar policy
Cell and VoIP Scrubbing, Reassigned Phone Numbers
B2B vs B2C & Non-Profits: overlooked areas of TCPA exposure
Q&A with industry's leading TCPA Attorney Eric Allen
If you engage in any direct marketing activities, you won't want to miss this webinar.